Spine surgery that preserves normal tissue as it is The philosophy of Wooridul Spine Hospital is 'minimal incision' and 'causal treatment'. We are doing our best to help patients to recover fast, return to daily life quickly, and prevent complication and after-effects by performing minimally invasive spine surgery and procedures that preserve normal tissues as much as possible. And we believe it leads to better lives for our patients.
Leading the global spine paradigm in 'endoscopic disc surgery'! In the early 1990s, Wooridul Spine Hospital was established a new 'endoscopic laser spine treatment' combining laser with the existing endoscopic procedures, and opened the new era of minimal-incision spine surgery. For 40 years, we have devoted ourselves only to the field of spine treatment, researching and developing various methods of minimal-incision spinal treatments, including endoscopic disc surgery. Today, Wooridul Spine Hospital became a world-class spine hospital and is leading the global paradigm of the spine treatment by putting 'endoscopic disc surgery' in the category of standard surgery.
We opened the era of minimal-incision spine surgery
Wooridul Spine Hospital, Established laser-assisted endoscopic spine procedure for the first time in the world
In 1993, the study of Dr. Sang-ho Lee's team was adopted as an oral presentation at the International Society of Orthopaedic Surgery and Traumatology (SICOT), held in Seoul.
※ Dr. Kambin, chairman of ISMISS, was a judge at the time. He is the first doctor who introduces an endoscope for disc surgery.

Wooridul Spine Hospital has continued clinical studies and researches on disc surgery using endoscope and laser and has proven that it can successfully treat not only low back pain but also severe ruptured discs.
This research result was selected as the best thesis at the International Musculoskeletal Laser Society (IMLAS) held in Neuschatel, Switzerland in 1994, and was adopted in the SCI-level international journal, Orthopade, and translated into German by German and Swiss professors.
Endoscopic Decompression Procedure Approved as Standard Surgery in U.S.
The U.S. government recognizes the effectiveness and safety of the endoscopic laser disc procedure and certifies it as a standard treatment!
U.S. adds medical insurance code for endoscopic decompression surgery in 2017.

"In fact, I'm already a well-known endoscopic spinal surgeon in the United States. However, compared to endoscopic technique of Wooridul Spine Hospital in Korea, the endoscopic procedure in the U.S. is in its infancy."
Wooridul Became a Global Spine Medical Hub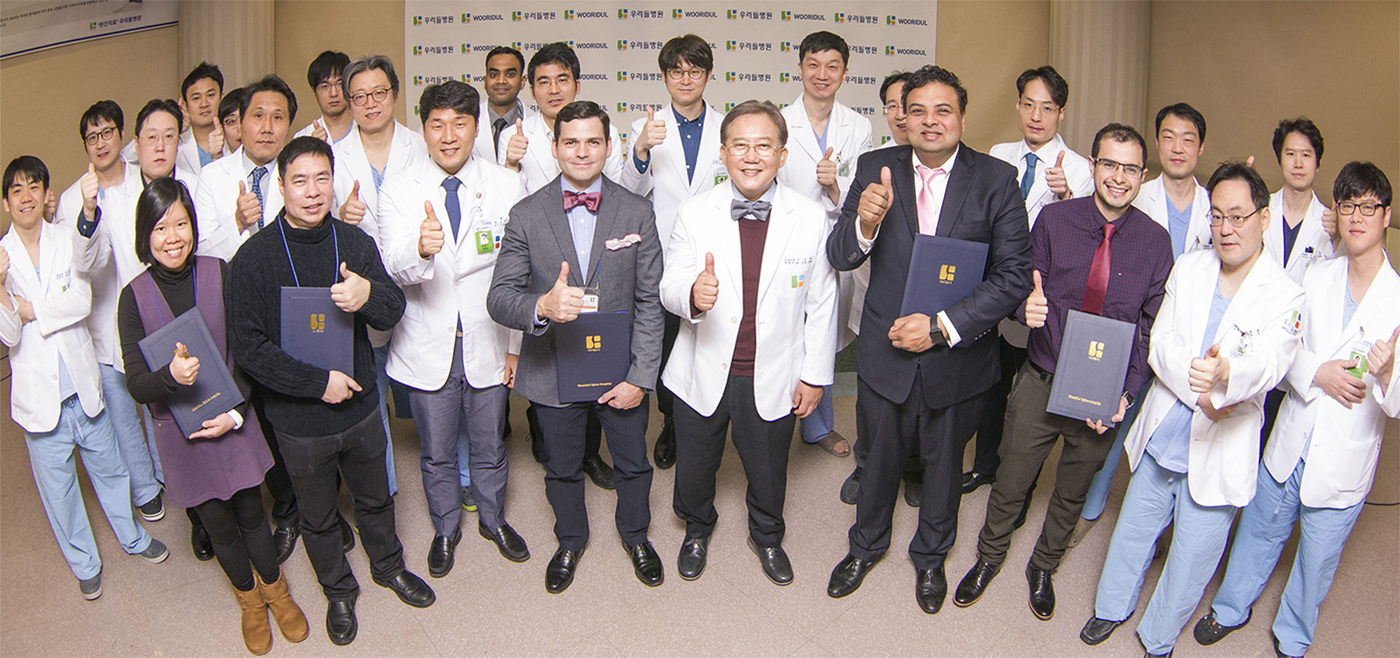 How can I make my patients stand, walk, and run again with less painful, less bleeding and minimal incision surgery?

Minimally Invasive Spine Treatment maximizes the effectiveness by concisely treating the lesions only while minimizing damage to the healthy tissues of your body.
Wooridul Spine Hospital leads the standardization of minimally invasive spine treatment There are differences between generations in endoscopic spine procedures
1st Generation
2nd Generation
3rd Generation
Laser
Nd-YAG Laser
KTP Laser
Holmium:YAG Laser
Holmium:YAG Laser with saline irrigation
Direct Visualization of Posterior Annulus
Impossible
Partially possible
Possible to verify annulus, spinal canal, and nerve
Surgery Success Rate
Low
About 85%
About 95%
What is the 3rd Generation Endoscopic Disc Procedure?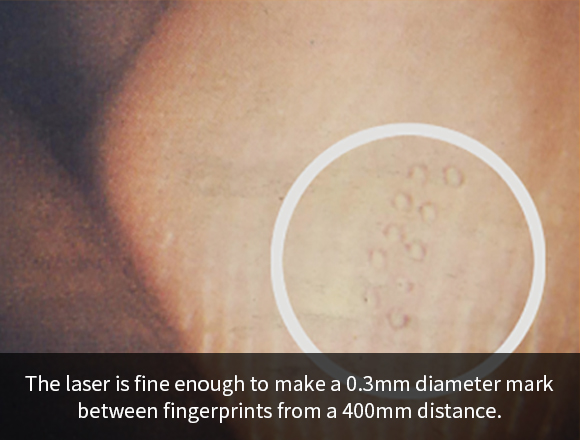 Wooridul Spine Hospital developed the laser-assisted endoscopic spine procedure for the first time in Korea and changed the generation of minimally invasive spine surgery. This treatment was named the '3rd generation endoscopic procedure'.
The key to the 3rd generation endoscopic spine procedure is to treat disc diseases by irradiating a laser that bends 90 degrees under the endoscopic view without cutting muscles or vertebrae.
The endoscopic disc procedure approaches along the grain of the annulus fibrosus and the hole is immediately blocked after the procedure.

The Holmium:YAG Laser is being fired at 90 degrees from the surgical instrument
Success Rate of Endoscopic Laser Procedure is 96% among 10,228 Cases

The research results of 10,228 percutaneous endoscopic lumbar discectomy cases performed at Wooridul Spine Hospital (between Jan 2001 and Dec 2012) were published in 'Neurosurgery', one of the world-renowned SCI-level international academic journals, in 2015. According to the clinical analysis of the paper, success rate of endoscopic treatment at Wooridul Spine Hospital was 96% and only 436 (4.3%) cases recurred or changed to open surgery.
Advantages of Minimally Invasive Causal Treatment

Short operation time
Almost no bleeding and no incision
Less pain and fast recovery
Less complication and sequela
Almost no limit on spine movement after surgery