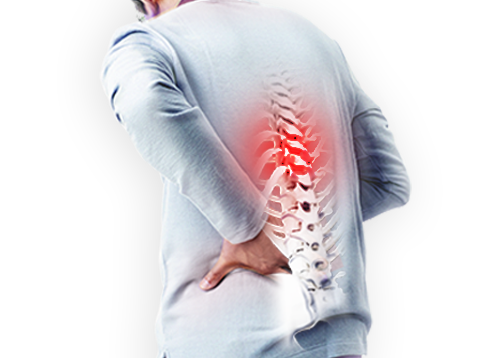 Neurosurgically your Middle Back Pain
is caused by various diseases such as Sprain, Disc Bulging/Herniation, OLF, OPLL, Fracture, Tumor, Scoliosis, etc.
Stage 3
8 Stages of Tailored Spine Treatments
at Wooridul Spine Hospital
Causal Treatment using Endoscope without General Anesthesia
Endoscopic Laser Procedure (Thoracic)
It is a treatment developed by Wooridul Spine Hospital for the first time in the world as a safe and effective way to cure disc diseases such as paralysis, severe sensory impairment, and bowel and urinary disorders. It is a high-level procedure that can access and remove the difficult-to-treat thoracic disc with an endoscope under local anesthesia.

Advantages of Endoscopic Thoracic Decompression
Performed under local anesthesia
Safe treatment without damage of spinal nerves or tissues
Fast recovery and return to daily life
Safe non-surgical treatment while obtaining the effect of fundamental surgery
※ In the case of hard discs, degenerated or isolated discs, endoscopic procedures may be limited.
Neuroplasty may be required for upper or middle thoracic discs.
Average Hospitalization is 1day
Average Treatment Time is 50~60 minutes
1

2
1

Percutaneous endoscopic thoracic discectomy; transforaminal approach

2

[text book] Minimally Invasive Thoracic Spine Surgery
SCI-level international journals on endoscopic thoracic procedure written by Wooridul Doctors
Treatment Cases
Before Procedure

After Procedure